UPCOMING SPOOKED EVENTS
__________________________________________________
FRIDAY FRIGHT NIGHT FEATURE!!
Friday, July 17, 2015 – 9:00pm
 "Edward Scissorhands"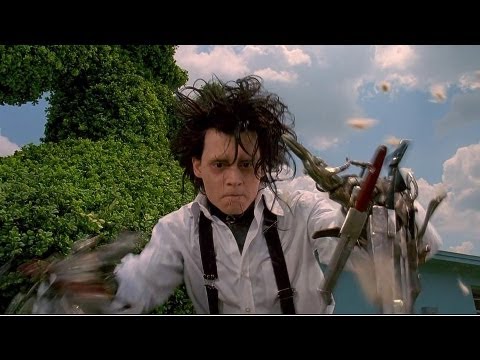 Once upon a time in a castle high on a hill lived an inventor whose greatest creation was named Edward. Although Edward had an irresistible charm, he wasn't quite perfect. The inventor's sudden death left him unfinished, with sharp shears of metal for hands. Edward lived alone in the darkness until one day a kind Avon lady took him home to live with her family. And so began Edward's fantastical adventures in a pastel paradise known as Suburbia.
Starring
Johnny Depp, Winona Ryder, Dianne Wiest, Anthony Michael Hall, Kathy Baker
Admission is free, we just ask for a small donation at the door. RSVP here:
http://www.eventbrite.com/e/friday-fright-night-edward-scissorhands-tickets-16760020673
Seattle Pride Tour
Follow the Yellow brick road…
Are you ready? The Seattle Pride Tours are.
Learn all about Seattle's gay history with our 90 minute walking  tour, which takes you through Seattle's streets, telling the tales of queerness from long ago.
The tour starts at at the Double Header (407 2nd Ave Ext. S), the location of Seattle's first gay bar, where you'll enjoy a drink included in the ticket price, and ends at.Spooked in Seattle (102 Cherry St. in Pioneer Square).
Tours are currently available each Friday, Saturday, Sunday at 7pm.
Be sure to "come out" for this venture into Seattle's gay history!
This is an adults only tour, so you must be 21 years of age or older.
To purchase tickets, visit
 
SPOOKED IN SEATTLE GHOST HUNT
Join us as we investigate Spooked in Seattle Headquarters. You'll take a brief tour and hear some of the history and stories of the ghosts that still haunt our location in Seattle's historic underground, before taking part in an actual investigation.
Next available date: June 26, 2015
Tickets are $30 per person, and may be purchased here!

USS Turner Joy
Ghost Hunt
The USS Turner Joy Ghost Hunt

Join us the first Saturday of each month (May thru December) and take part in an actual paranormal investigation aboard this haunted retired Navy vessel, and every other month (starting in June), the opportunity to spend the night…if you dare!!!
For information and to purchase tickets for any of the available dates click on the link below.